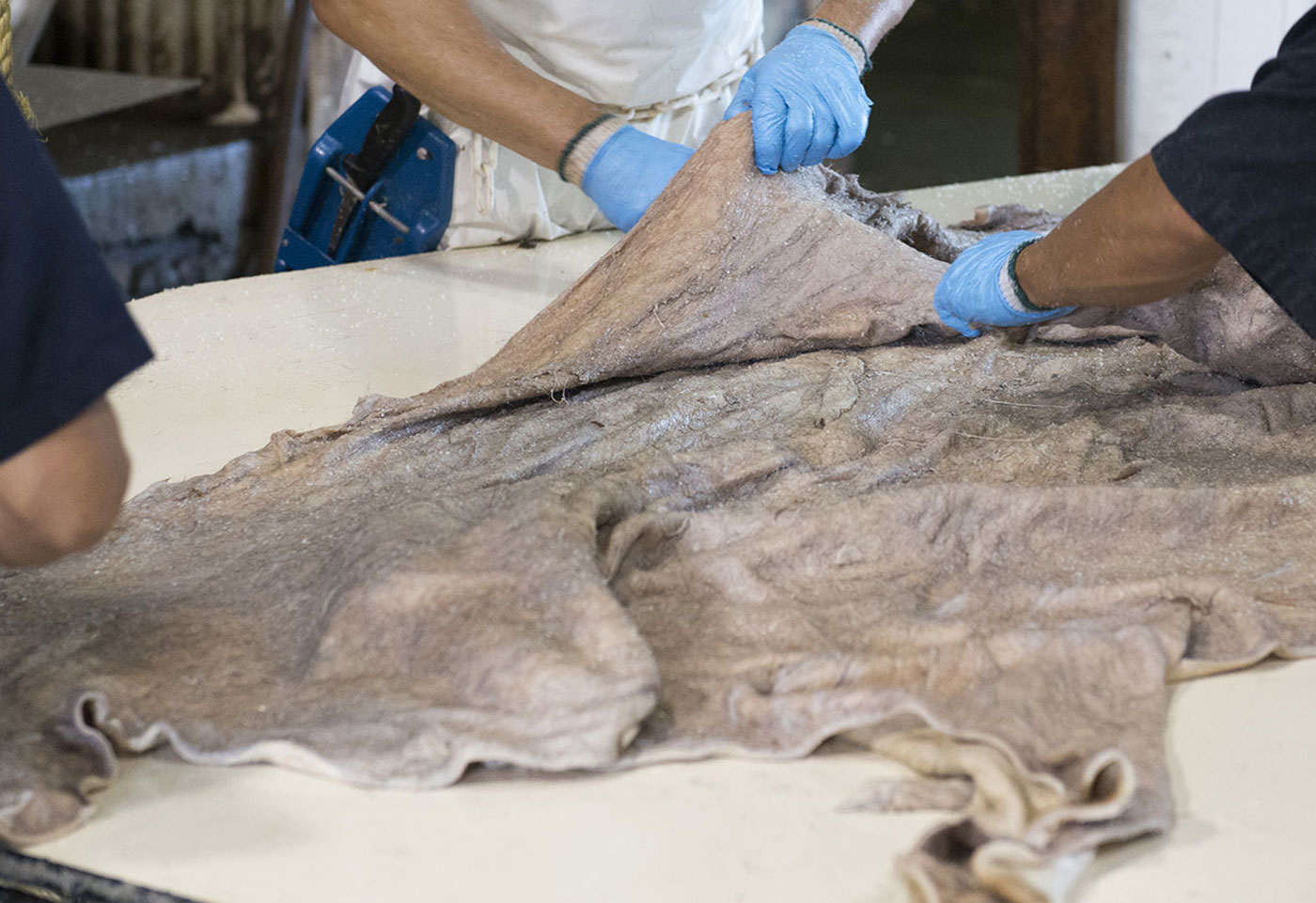 Top-quality hides, from the factory to your door
Our Work
BDM Global works diligently and transparently to bring you a product that exceeds your expectations.
Barrel-salted hides
Our hides are first washed with plenty of water, then cured for a long time in a barrel with fresh salt. This method is superior to all others and ensures that hides are optimally preserved. Hides are also refrigerated from the abattoir onward to prevent any decomposition.
Strict selection criteria
Once a hide has been salted, it is cut with precision, following standards established by AFNOR (French national organization for standardization). Hides are weighed, carefully examined and sorted by both quality and weight or length. They are then stored in a refrigerator until delivered to our clients.
Quality improvement
We collaborate with our suppliers to continuously increase the quality of our hides. Farmers and abattoirs rely on our regular quality assessment reports to improve their practices, and our employees benefit from training and technological tools that let them keep improving their performance.
Delivery to your door
Thanks to our strong distribution network, we can deliver our products to your door, no matter where you are in the world. We hire transporters directly, meaning we can provide you with the most competitive delivery costs and track each order ourselves.